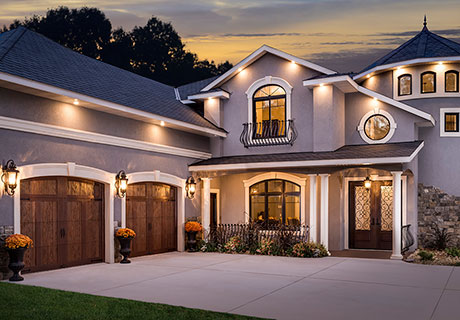 Home Security Upgrades Impact on Insurance Claims
Home Security Upgrades Impact on Insurance Claims
If you have purchased a home, then you have likely made the largest single investment in your lifetime. Surely, you want to take great care of that investment so that its value rises over time or, at the least, does not cost you more. There are lots of threats to your investment, though, from natural disasters to trespassers. This is why you would be wise to have your investment insured with a solid policy. But the work does not end there. Adding security upgrades to your home will further protect your investment and even have an impact your insurance claims. In this article brought to you by QuickPro Locksmith in Atlanta GA, we will go over some ways a security system affects your property insurance.
Reduces the Number of Claims
According to the FBI, a home is burglarized every 15 seconds and homes without security systems are three times more likely to be burglarized than homes with security systems. Naturally, the fewer times your home is burglarized or trespassed, the fewer times you will have to file insurance claims.
Can Lower Your Insurance Premium
Property insurance providers likely know more about the data on security systems than you or us. Insurance companies know that security systems add an extra layer of protection for your property and reduce the likelihood of a burglary or home invasion. They also know that this translates into a reduced number of claims. This saves them a lot of money and it is in their interest for you to have a security system. As a result, most insurance companies pass on some of the savings to the homeowner.
In fact, homeowners can see their insurance premium drop by as much as 20 percent if they install a comprehensive security system. Many insurance providers even have agreements with security system providers so that you can enjoy additional discounts on those products.
Other Security Upgrades to Consider
A security system is surely one of the most valuable security upgrades, but there are others than can help with your insurance claims. Shatterproof glass, storm shutters, and roof reinforcements are some upgrades that can increase the safety of your home and provide benefits on your insurance. Upgrading your plumbing and sewer systems are also beneficial as they reduce the risk of water damage. Finally, consider upgrading your smoke detectors. Again, your home insurance provider likely has deals with companies to offer discounts on those products. It is a win-win-win situation.
Have A Reliable Locksmith on Call
A certified locksmith understands home security better than most people and it is important that you have access to one at any and all times of the day – or night. QuickPro Locksmith is proud to be the locksmith of choice for thousands in the Metro Atlanta area and we are always ready to take your call. Save our number to your phone so that you have access to a certified locksmith 24 hours a day and 365 days a year. We are always ready to take your call.