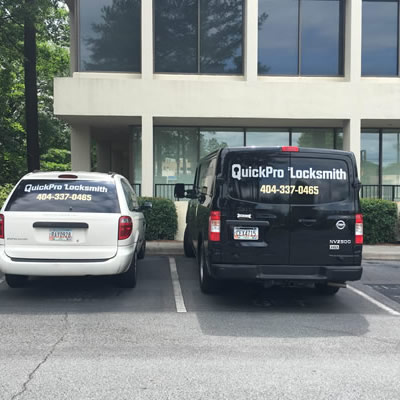 How to Find the Best Locksmith Services
How to Find the Best Locksmith Services
Going the extra mile to restrict criminals from breaking into your home is the first step to being safe. Yes, we trust law enforcement to investigate and conclude most home burglaries but such incidents could be traumatic.
Therefore, we need to take tested and trusted steps to ensure our home security is highly fortified. The best approach to achieving this is working with a reputable locksmith. Here are tips on how to find legitimate locksmith services that will fit your immediate needs.
Check Online For Reviews
Unfortunately, in most cases, people experiencing a lock emergency rarely check for reviews. They think it is a waste of time!
That's a wrong perception. It only takes 2 to 3 minutes to check out review sites online. You will get the privilege of accessing what their previous customers think about them. You will also get a hint about the company's work ethic, turnaround time, and approach to emergencies.
Go Local
A search for a 'locksmith near me will generate information about the ones offering such services in your area. Only pick three or four companies that pop up and check their reviews on popular sites like Yelp, Google My Business (GMB), Angie's List, Trustpilot, ConsumerReports, and more. This way, you will have the confidence that you are dealing with a real and trustworthy locksmith.
Preview Their Services
If you don't want to view online reviews, then have a look at their website to know the services they offer. Sometimes, an unprofessional website is a red flag. A reputable locksmith will have enough workers to offer numerous services. All their service offerings should be outlined on their website. Access their website, and call to discuss your job. You can also ask to confirm other services they offer. Only allow reputable locksmiths access to your home and privacy.
Request for an Estimate
While contemplating the right locksmith to handle your project, we suggest you ask for estimates during the negotiation stage. Enquire if the quotation includes mileage and all other hidden charges. It is good to discuss with an average of 3 locksmith companies before making a choice.
Ask for a Locksmith License and Insurance
Most times, certification proves the legitimacy of locksmiths. A competent and certified locksmith must have gone through rigorous lessons and on-the-job training. They are mostly updated with the latest development in the security industry. However, you should ensure that your state is among those requiring a license before the locksmith can practice.
For reference purposes, the license-before-practice states are Alabama, California, Connecticut, Illinois, Louisiana, Maryland, Nebraska, New Jersey, Nevada, North Carolina, Oklahoma, Oregon, Tennessee, Texas, and Virginia.
Having insurance is another way to know reputable locksmiths in Brookhaven.
So if your state is not mentioned above, ask the locksmith if he is bonded. With that, you will not be liable for any damages or injuries arising during the work activity.
We have the Knowledge and Experience to Handle Your Job
As a reputable service provider, QuickPro Locksmith has all it takes to handle minor and major lock installation projects. We are also equipped with the latest diagnostic tools and parts for those needing repairs, rekeying, programming, or lockout services. Call us today to enjoy top-notch services.