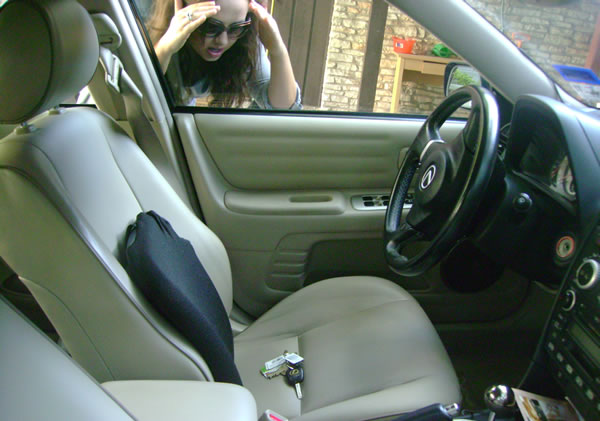 Benefits of Getting a Spare Car Key Made in Advance
Atlanta Locksmith Company
Benefits of Getting a Spare Car Key Made in Advance
Losing your keys can be extremely frustrating for drivers and homeowners. No one wants to be locked out of their home or left stranded on the side of the road. In today's busy world, time is of the essence, and being stuck in a parking lot is not a productive way to spend your day. While the experts at QuickPro Locksmith proudly offer our 24 hour emergency lockout services for people in Atlanta, Sandy Springs, Roswell, Decatur, and other Metro Atlanta area neighborhoods, having a spare key made ahead of time could save you time and money. Our professional technicians provide key duplication for a variety of key and lock types. Are you wondering if getting duplicates made ahead of time is worth the investment? Here are a few things to consider when making the choice.
You're Always Prepared for the Unexpected
When you have a spare set of keys, you're always ready. While lockouts are an obvious situation where an extra key could come in handy, there are many other scenarios where a spare could help. For example, you may have a maintenance emergency such as a burst pipe or damaged electrical outlet and need to give your plumber or electrician a key to enter your home. Dealing with these kinds of situations are already frustrating enough, and running around trying to get a last-minute duplication might add to the stress. If you already have a few extra keys kept in a safe location, you'll be very happy that you were ready for any emergency. Locksmith Company in Atlanta
You Won't Have to Break into Your Home or Car
Getting locked out of your home, vehicle or office can send anyone into panic mode, especially in dire situations. Many people will resort to all kinds of methods to get back inside. Often damaging locks, windows and doors in the process. The eventual cost to repair or replace any injured components may end up costing a significant amount of money. This can lead to some individuals choosing to postpone repairing the issue, which can put their valuables and loved ones at risk for a burglary or invasion. There's no reason put your or your family at risk. Getting a spare key made means you'll be ready if an urgent lockout situation ever occurs for you, your spouse, children or employees.
Save Money
In the end, key duplication is a more economical choice when compared to emergency lockout services, and significantly less expensive than dealing with a towing company and dealership rates. While the professionals at QuickPro Locksmith provide our services at fair and transparent rates, many locksmiths and dealerships will jump at the chance to triple their prices and take advantage of your desperate situation. Also, when you've lost your only set of keys, you're likely to need a key duplication in addition to the lockout service anyways. If you're prepared, and have spares available, you'll be able to avoid these extra expenses and keep more cash in your pocket.
Need a Key Duplication or Lockout Service in Atlanta? Call the Experts at QuickPro Locksmith
If you need a key duplication, transponder reprogramming or emergency lockout assistance, call the experienced professionals at QuickPro Locksmith. We pride ourselves on providing exceptional quality locksmith services at prices that will fit your budget. Whether you need a commercial, automotive or residential locksmith, our technicians have the tools and skills needed to get you safely back inside. Call our office today to get emergency help or to schedule an appointment.