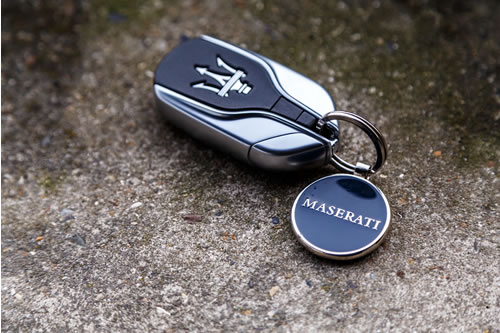 Maserati Key Replacement
Maserati Key Replacement
Have you been searching online for "Maserati key replacement near me"? If yes, contact QuickPro Locksmith to get the help you need immediately. At QuickPro Locksmith, we provide unmatched Maserati locksmith services. Our list of Maserati locksmith offering includes fob replacement, key cutting and duplication, smart remote key repair, and more. Call our friendly staff today to learn more about our professional Maserati locksmith services.
Expert Maserati Key Replacement
In case you lose or damage your Maserati key and have no spare, don't panic. Contact QuickPro Locksmith now for how our local professional can make you a new one. Our specialist will come to your location with the required tools and equipment to get you a replacement no matter the Maserati model you drive.
QuickPro Locksmith can make replacement keys for Grand Sport, Ghibli, Quattroporte, GranTurismo, and other Maserati models. But to get the help you need on time, do not waste time on Google searching for a local locksmith in Atlanta providing Maserati key services; let a professional from QuickPro Locksmith come to your aid.
Superior Maserati Remote Key Repair
We have trained specialists who have experience handling different kinds of Maserati key-related problems. Are you having issues with your key fob? Is the remote function of your Maserati key not working? Immediately reach out to QuickPro Locksmith for expert locksmith repair services.
When you are experiencing issues with your fob key, don't stall until the issue escalates and leads to a car lockout situation. Our expert can help you replace the battery or rectify other causes of the malfunctions swiftly and effectively.
Maserati Key Fob Programming
Perhaps you just got a replacement for your damaged Maserati key and you couldn't seem to get the new key to start your car. You might also be unable to get other functions of the fob to work. Regardless of the situation, give QuickPro Locksmith a call for immediate assistance.
Our professional will be with you as fast as possible to program the key effectively so you can make use of all of its features. Our professionals are not like other locksmiths who will pair a replacement key with your car only to find out that the alarm system or other functions are not working. We have experts who can handle the job with great attention to detail.
Maserati Smart Remote Key Services
Did you need Maserati remote battery key replacement? Our Maserati replacement services have you covered. Speak to our friendly staff today. Our knowledgeable service team will send a locksmith who can handle your remote battery needs so the fob can start functioning again.
Fast Maserati Locksmith Services
Are you currently experiencing a car lockout situation? At QuickPro Locksmith, we can help you get access back to your car in no time. Unlike other locksmiths who stop attending to service calls after normal business hours, our 24-hour locksmith services let you get the assistance you need any hour of the day.
Our licensed auto locksmith will come to your location to provide the needed assistance. By working with our locksmith, rest assured you are putting the expertise, tools, and equipment of an experienced service professional into work. This way, your Maserati lock issue will be rectified quickly.
Need Help With Your Maserati Keys? Call QuickPro Locksmith
Don't spend hours or even days researching the internet for a qualified locksmith or asking neighbors for recommendations. Request a specialist serving your area from QuickPro Locksmith.
Whether you are currently facing a lockout situation or need help with other Maserati key issues, contact QuickPro Locksmith for immediate help. We are also available to take your call for more information about our Maserati key services. Contact QuickPro Locksmith today and you'll never be disappointed you did!