Subaru Key Replacement
Subaru Key Replacement
Have you been looking online for "Subaru key replacement near me"? At QuickPro Locksmith, we offer a variety of Subaru lock services. Whether you need Subaru remote head keys, remote fobs, keyless entry, transponder keys, or need help with other Subaru products, our team of licensed and experienced professionals can get you the needed help.
If you lost your Subaru key and left with no spare, simply request a locksmith at QuickPro Locksmith for immediate assistance. Without having to wait for hours, our service professional will arrive at your location very fast.
We are the go-to solution for fast and effective Subaru Key Fob Programming
When your Subaru key fob starts to develop issues, contact QuickPro Locksmith immediately to determine if the key fob needs to be replaced. When not attended to quickly, a key fob that is misbehaving could cause a car lockout situation.
To save yourself the frustration and stress that go hand in hand with a car lockout situation, contact QuickPro Locksmith for an immediate diagnosis.
If your fob key needs to be changed, our specialists have experience cutting and programming Subaru keys. Regardless of the model of your Subaru automobile, our service professional will get the job done on time.
Subaru Spare Keys
If you're left with your last key, quickly reach out to a professional at QuickPro Locksmith for a duplicate. We'll send you a professional to get you a new key.
Don't wait until you lose the last key of your Subaru vehicle before reaching out for help. Contact QuickPro Locksmith today to learn how our local professional can cut you a new key.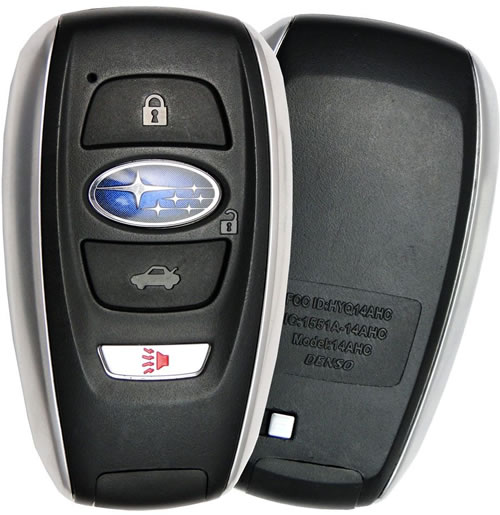 Subaru Locksmith Repair
At QuickPro Locksmith, we also have specialists who can repair your faulty Subaru smart remote key. If your fob key battery is dead, causing the malfunctions, our service professional will find you the perfect battery replacement.
Do you need Subaru ignition repair? if you inadvertently broke your keys in the ignition, don't be frustrated, just contact QuickPro Locksmith in Atlanta for immediate and frustrated repairs.
Why Choose QuickPro Locksmith?
Attention to Accuracy
Programing and duplicating Subaru keys needs specialty knowledge. Also, new Subaru automobile often need specialists equipment. Therefore, using the right service provider is crucial to getting the job done right the first time. When you work with experienced specialists at QuickPro Locksmith, you'll have the peace of mind that every detail will be handled with care.
Competitive Pricing
Cutting and programing a Subaru key fob at a dealership often gets overpriced. Without having to pay for a premium, our experts will professionally cut and program your fob key at a fraction of a dealership's price.
Compared with otger locksmiths, we also have speciality equipment and tools that allow us to get the job done cheaper without compromising on professionalism. For affordable Subaru key duplication and programming services, contact QuickPro Locksmith today.
Need Replacement or Spare Sabaru Keys?
Whether you need to replace your Subaru fob key, cut a duplicate key, or you're facing issues with your Subaru key, contact QuickPro Locksmith to get the help you need.