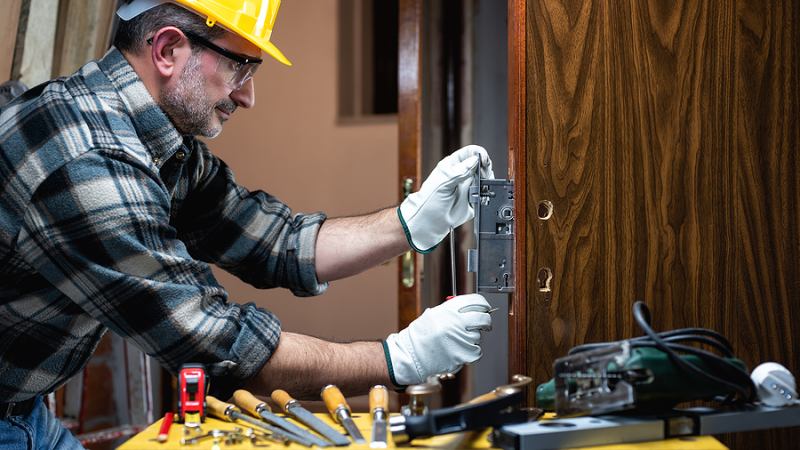 10 Surprising Facts About Locks
10 Surprising Facts About Locks
Locks enable us to deter unauthorized access to our homes, businesses, vehicles, and other properties. If there were no locks, our properties would be vulnerable to intruders and unauthorized access.
Here are some of the facts you probably didn't know about locks:
The Oldest Known Locks Are About 4,000 Years Old
The first lock we know about was discovered in Egypt about 4,000 years ago. This means locksmithing has been around for several thousands of years.
The Key Was Invented By Theodorus Of Samos
Theodorus of Samos —a Greek sculptor and architect, invented the key in the 6th century BC. The key was crafted from wood and was about 30 inches long.
The Largest Padlock Measures 144.3 Cm Tall, 105 Cm Wide And 26 Cm Deep
The world's largest padlock was created by students and teachers at Pavlovo Arts College in Russia. The padlock weighs 415.5 kg and holds the Guinness World Record to date.
Mass Production of Locks in the U.S. Started In 1840
Before 1840, the U.S. did not have the capacity to manufacture locks on a large scale. During this time, locksmiths made locks by hand. Mass production of locks in the U.S. started in 1840.
Locks Are Designed To Resist Picking
Modern locks are equipped with a number of features to resist picking and bumping. For instance, high-security locks come with rotating pins, sidebars, and hardened steel inserts that help to prevent picking and bumping attempts. They are also made of heavy-duty hardware and apply multiple layers of security to offer a high level of security.
Locks Were a Symbol of Wealth in Ancient Egypt
Having a lock and key was considered a symbol of wealth in ancient Egypt because only upper-class and affluent citizens could afford safes and locking doors.
Antique Chinese Locks Had Animal Shapes
Ancient Chinese locks were sculpted in animal shapes, including fish, lions, horses, dogs, and goats. Just like in Egypt, only the wealthy members of Chinese society could afford padlocks.
The Earliest Locks Were Made Of Wood
Some of the world's first locks were made of wood rather than metal. These locks were large and bulky, and were easy to break into.
About 25 Percent of Household Burglaries Are Attributed To Unlocked Windows Or Doors
Although burglars are known to break into doors and windows to gain access to homes, a good number of them enter homes through open or unlocked doors and windows.
A parrot named Magic picked two locks in 2014 to escape from his cage and the car in which he was being transported. This happened in the United Kingdom.
Need Locksmith Service In Your Home Or Business? Call QuickPro Locksmith
QuickPro Locksmith is a top-rated locksmith company that offers a wide range of residential and commercial locksmith services. From lock installation to deadbolt replacement, safe opening, key replacement, push bar repair and replacement, high-security lock installation, and rekeying, we do it all.