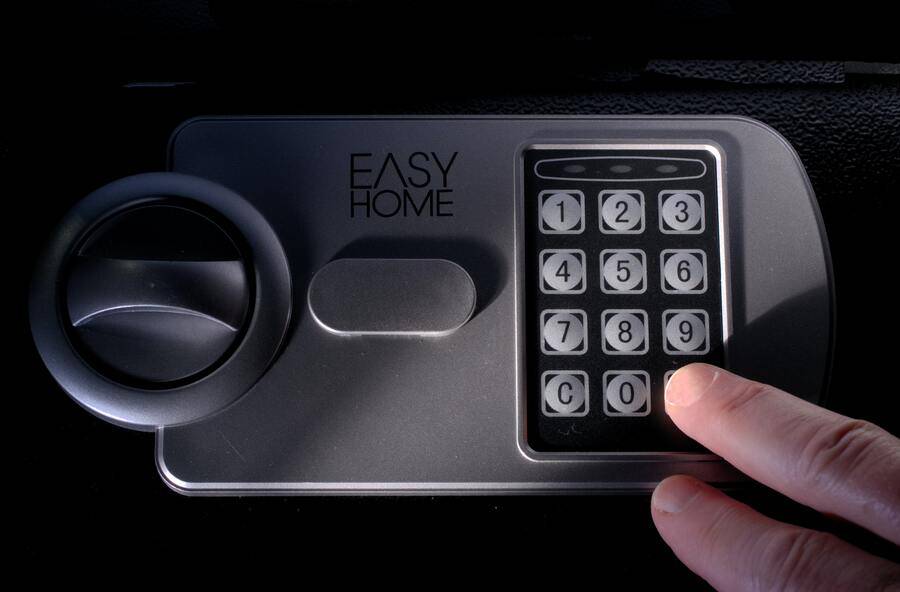 Going Digital with Commercial Safes
Going Digital with Commercial Safes
Commercial safes come in handy for protecting a business's valuables against theft and fire. Investing in a high-quality commercial safe gives you peace of mind, knowing that all your business's valuables and important files are secured. If you're considering installing a safe in your business or upgrading your current commercial safe, you can't go wrong with a digital safe. A digital safe is considered more secure than standard key-entry safes and comes with many other benefits.
How Does A Digital Safe Work?
A digital safe works by entering a predetermined 4-6 digit combination on an electronic keypad, which triggers the locking mechanism to open.
What Are the Benefits of Upgrading To a Digital Commercial Safe?
Better Security
One advantage of digital commercial safes over mechanical safe locks is that they offer superior security. These safes come with a wide range of security features, such as dual controls, dual token mode, time delay, duress mode, wrong try functions, one-time use codes, and many more. Unlike mechanical safe locks, which can be picked, digital safes are very secure. Besides, fire-proof commercial safes offer protection against fires. If you're still using mechanical safe locks in your business, you're making things easy for burglars. Instead of making your business a target for criminals, consider upgrading to a digital commercial safe.
Ease of Use
Aside from the fact that they offer a good level of security, digital commercial safes are user-friendly. You simply need to enter a 4-6 digit combination on an electronic keypad to open the door. There's no need to fiddle around with a key that can be lost or stolen. Furthermore, a digital commercial safe can be programmed to use a code that's easy for you to remember, rather than having to memorize one that came with the safe. With digital safes, you never have to worry about keeping track of keys or your keys getting stolen. The ease of operation and convenience associated with digital commercial safes make them a worthwhile investment.
Reliability
Unlike mechanical safe locks, digital safes last longer because they are subject to less friction and can't be picked. These locks can serve you for many years and don't require much maintenance aside from changing batteries. Because they are built to last, easy to use, and very secure, digital commercial safes offer greater reliability.
Need Quick and Reliable Safe Opening Service? Call QuickPro Locksmith
Perhaps you've forgotten your safe combination, or maybe the lockout mode has been engaged for some reason, and you need a commercial locksmith to help you open your safe. When you're in need of dependable safe opening services, call the experts at QuickPro Locksmith to help you out. You should never try to break into your safe because you could hurt yourself or damage it. At QuickPro Locksmith, we are equipped with advanced tools to offer quick safe opening services for residential and commercial customers. Our commercial locksmiths have the expertise and experience to open different types of digital commercial locks.
Call us today if you need dependable and affordable safe opening services.