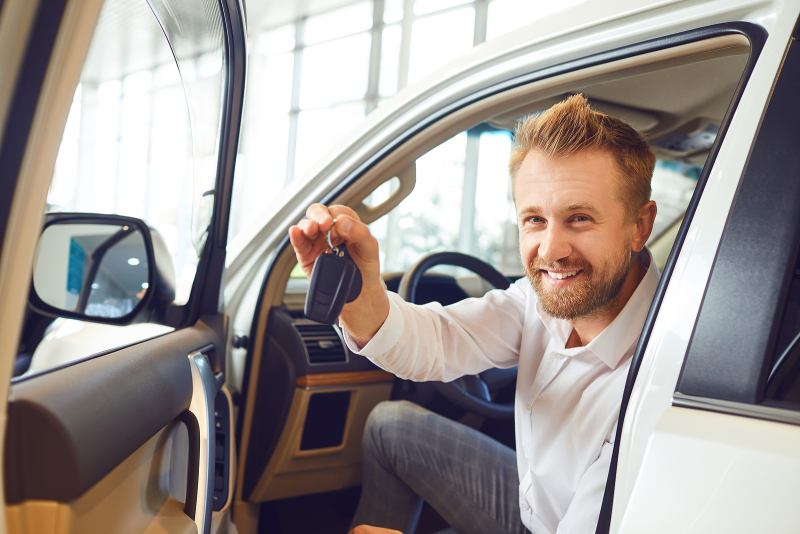 3 Tips to Extend the Life of Your Car Key
3 Tips to Extend the Life of Your Car Key
If you've ever dealt with a damaged car key, you'll know why it's important to keep your car key in good shape.
In this article, we will share some tips that will help you extend the life of your car key and keep it in good shape for longer.
Have a Designated Place Where You Keep Your Car Keys
One of the reasons why car keys get damaged quickly is throwing them just about anywhere around your house. It's a good idea to have a designated spot where you keep your car keys so that they don't bump into other objects and get damaged. Some of the ideal places you can keep your car keys, include a key bowl, in your bag, in your wallet or purse, or just hang them by the door on wall hooks.
Avoid Having Too Many Keys on Your Keychain
Having too many keys on a single keychain can cause your car key blade to break. An overfilled keychain puts excessive stress on the blade, causing it to snap. Another common issue you may experience when you have too many keys on your keychain is a broken ignition. The weight of an overfilled keychain can damage delicate components in the ignition and cause more problems. To avoid this, limit the number of keys on your keychain.
Never Ignore Rust on Your Car Key
Your car key can start to rust when exposed to moisture, causing it to stop working properly. If your car key has rust, you'll need to scrub it with salt and lemon. Simply apply salt on the key and pay special attention to the grooves and crevices, then squeeze lemon juice on top. Leave it for a few minutes to absorb the lemon and salt, and then scrub it using a special detail cleaning brush. After that, wipe the key thoroughly with a towel. Alternatively, you can soak the key in vinegar and water solution. When the rust comes off, wash it with fresh water, and then dry it thoroughly. To avoid rusting, keep your key in a dry place.
Call QuickPro Locksmith for All of Your Car Key Replacement Needs
Perhaps you've lost your car keys, your key is broken in the ignition, or the key has stopped working for some reason, and you're looking for an experienced locksmith to help you with a replacement. When you're in need of car key replacement, you can trust the locksmiths at QuickPro Locksmith to provide you with fast, reliable, and cost-effective services. Our skilled and experienced auto locksmith can replace all types of car keys, including basic mechanical car keys, transponder keys, laser-cut keys, key fobs, and more. QuickPro Locksmith is a full-service locksmith company that you can rely on for all of your auto locksmith needs. From car key replacement to key fob programming, car key duplication, emergency auto lockout service, ignition repair, broken key extraction, and transponder key replacement, we do it all.