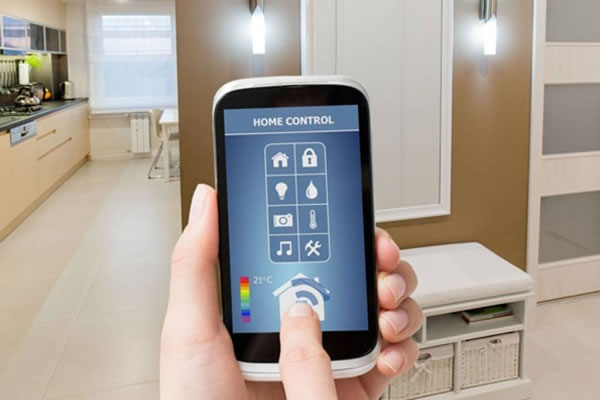 Best Home Security Systems with No Monthly Contracts
Best Home Security Systems with No Monthly Contracts
Protecting their home from criminals is a top priority for most homeowners. Unfortunately, many families neglect to use a quality security system because they're afraid of the monthly costs and complexity of installation. Thanks to advancements in technology and manufacturing, there are many smart home systems on the market today that require no monthly contracts and offer incredible benefits. At QuickPro Locksmith, we want our Atlanta, Georgia area residential and commercial clients to achieve their security goals. That's why we're excited to show you a few alternative security systems that can better fit your needs.
What to Look for in a Contract Free Security System
Smart security systems with no contracts are becoming extremely popular, and for good reason. However, because of the high demand, the marketplace has become flooded with choices. If you're feeling a little overwhelmed in the selection process, use the following tips for purchasing a system that will work best for your family's unique situation:
Affordability – Most contract free wireless smart security systems will automatically be affordable, because there's no need for monitoring assistance, or monthly fees.
Durability – Some components of your security system will be exposed to rain, heat and snow. Be sure to choose a system that prioritizes quality manufacturing.
Ease of Use – Consider whether the system is user friendly.
Notifications and Data Accessibility – One of the best benefits to installing a smart system is the ability to monitor your cameras live, and to receive alerts about suspicious activity. Pick a system that maximizes accessibility so you're getting the most from your investment.
Top Picks for Smart Home Security Systems
Ring Alarm System – The Ring line of security devices is extremely flexible and versatile, ensuring that homeowners have multiple options for creating a custom security system. They integrate easily with Alexa so you can arm and disarm your devices using a smart assistant. Ring offers outdoor motion lights, a smart doorbell with video recording, wireless high definition security cameras, smoke detectors and more. These devices can be seamlessly networked and controlled via smart phone. While there are no monthly charges or contracts required to use the Ring Security System, professional monitoring and video storage is available for a small monthly fee.
Bibene Alarm System – The Bibene alarm kit offers motion sensors and 5 door contacts so you can secure every entrance and exit to your home. It also comes with an app, which will allow you to keep track of your security online. Thanks to their advanced magnetic sensors, any attempted break-in will instantly activate the alarm, and alert you via phone that a problem is occurring, even when your far away from the house.
SimpliSafe Home Security System – This home security system automatically includes a base station, electronic keypad, motion sensors, entry sensors and a panic button. Camera options are also available. This system is great for renters, because it requires no permanent drilling to install. The SimpliSafe system offers a mobile app as well, and can also alert the police the moment the system is triggered, saving you valuable time in a crisis.
Need a Smart Home Security System Installation? Call QuickPro Locksmith
Need help installing, repairing or replacing your security system? Let the team at QuickPro Locksmith keep your home safe and secure from intruders. Contact our office to learn more about our wide range of residential and commercial services or to schedule an appointment with a professional locksmith in Atlanta, Suwanee, Sandy Springs, Alpharetta, Marietta, College Park, Buckhead, Georgia or a surrounding community.