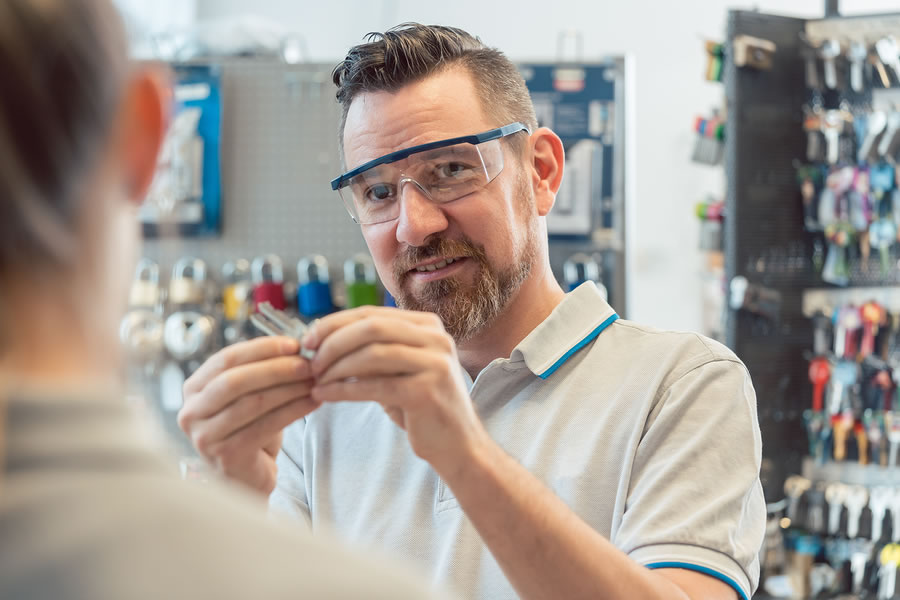 Six tips to help you select the best locksmith in your area
Six tips to help you select the best locksmith in your area
The need to access the services of a locksmith can come unexpectedly and such situations can be frustrating for those who are not prepared. No matter your status in society, you can never predict when you might be locked out of your car or misplace your keys. However, it is paramount you follow our recommendations in this article to be in control during such emergency situations.
One factor that leads people into the wrong hands is their desire for cheap locksmith services. It has been found that unlicensed locksmiths offer ridiculously low prices to lure some gullible individuals into their trap. You should understand that unreliable service providers may end up damaging part of your property or compromising your security. It is understandable that you might be upset because of being locked out of your home. But the mistake has been made, and it will be detrimental if you hurriedly contact a locksmith that is not reliable. Therefore, homeowners and residents should have a basic knowledge of what to expect from a locksmith, so it's paramount to save the contact details of reliable locksmiths in your area like QuickPro Locksmith.
With the tips provided in this article, you can conveniently handle emergency situations.
Area of Coverage
If you are calling a locksmith in Atlanta GA for the first time, you need to verify their current location and area of coverage. It will take a locksmith located far away from you much more time to around than a local locksmith. Time is so precious in any emergency. Therefore, whenever you are searching for a locksmith near me, you should know that QuickPro Locksmith covers the entire area and surrounding towns.
Insurance
You need to ensure that the locksmith you are about to hire has valid insurance and that he is bonded. It is the responsibility of the insurance company to replace any component of your car damaged by the locksmith while rendering his service. At QuickPro Locksmith, we are insured and bonded so you can call us at any time.
24/7 Emergency Locksmith Service
Locksmith companies with 24-hour service are the best option for emergencies. Imagine being locked out in the middle of the night after clubbing or grooving. It will be so inconvenient if you can't gain access to your house or car, then any locksmith from our company can come to your rescue.
Ask For Identification
For your safety and that of your property, you need to ask for the identity of the locksmith. Burglars and imposters can pretend to be some other person in other to have access to your property. On the other hand, the locksmith has the right to ask for your identity. This helps to prove that you are the owner of the property.
Check For Professionalism
Reliable emergency locksmiths should come with a customized company car, however, if that is absent, he should wear a shirt or any uniform projecting his company in addition to providing a means of identification. You can ask for his experience if you doubt his ability to perform the task.
Cost
When you call any locksmith, it's advisable to ask customer service about the cost of their services and request an invoice. Do not go for very cheap locksmith services because you may spend more, in the long run; rather you should hire a locksmith that presents a competitive and affordable price.
QuickPro Locksmith are professionals covering the entire Atlanta area, and we offer 24/7 services. Our locksmiths dress neatly, and they are friendly. Call us today to get a free quote.