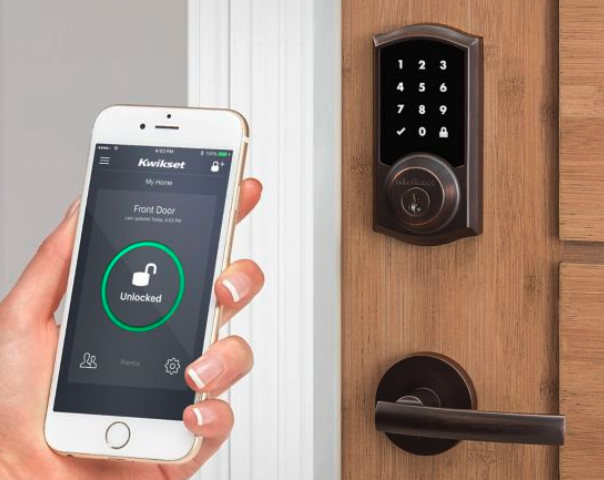 Features of Alarm Locks
Features of Alarm Locks
Lock and key systems are centuries old and offer decent security for your property, but there has been a great deal of improvements. If you want to increase the security of your home or business, then consider alarm locks. QuickPro Locksmith recommends these devices for a variety of reasons that we will elaborate on in this article. If you decide to install an alarm lock or repair or upgrade your current one, then call QuickPro Locksmith to speak with a live representative. We can schedule a flexible appointment or have a certified locksmith dispatched to your location within the hour.
Proximity Cards and Access Codes
Key duplications and rekeying locks are common services that keep your property secure. You might lose your keys, have them stolen, or break them. You might also be worried about someone having copies. With an alarm lock, you will not have to worry about all of that. Proximity cards allow easy access and are easy to renew. Plus, access codes can be easily changed in the event that a proximity card is stolen. Combining both the card and an access code gives you an added layer of security.
Toggle the Lock On and Off
Automatically locking doors allow you to relax without having to worry whether you locked the door or not. This feature can be an inconvenience too, though. It can be annoying having to unlock the door in a situation, such as moving, where you are continuously going in and out the door. Alarm locks allow you to keep the door in an open or closed state. They can also be programmed to lock at a certain time. So, for instance, you can set the alarm lock to lock at 6PM when everyone is expected to leave the facility.
Single Time Access Codes
Alarm locks allow you to create one-time codes that are destroyed after use. This convenient feature is great if you have contractors or vendors that need to access your facility periodically or randomly. You can grant them access remotely and the key is destroyed after use so you will not have to worry about anyone using the code at another time.
Audit Trails
Information is valuable in our current age. There is a lot that you can do with data. Alarm locks allow you to pull reports showing granted and denied entries. This information will help you identify and tackle any security breach attempts, and it also allows you to track your employees' work habits. In short, audit trails give you plenty of information to make your business decisions and keep your property safe and secure.
Interested in An Alarm Lock?
If you are interested in installing an alarm lock or if you are having issues with your current installation, then call QuickPro Locksmith for quick, reliable, and affordable installation and service. Our mobile locksmiths are available to dispatch regardless of the time of day. Call QuickPro Locksmith any time. A live representative is on standby to take your call.