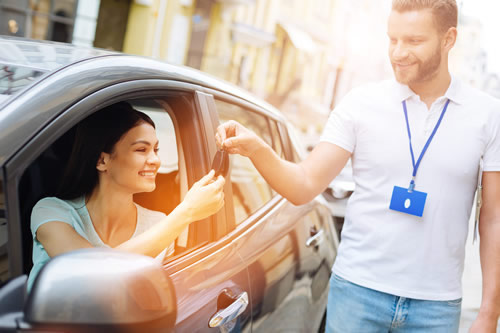 Key Replacement in Powder Springs
Key Replacement in Powder Springs
There is no reason to stress if you are locked out of your car, home, or office. QuickPro Locksmith, the full-time, full-service key makers in Powder Springs is at your service 24/7/365. Our certified locksmiths are experienced and equipped to address any residential, commercial, or car key replacement so that you are not stranded for long. Don't spend another minute scrolling through results for "key replacement near me" or "key makers near me." Call QuickPro Locksmith to speak with a live representative now. Our certified locksmiths are on standby to dispatch.
Get Back on The Road
Thanks to cars, we might not be aware, but the world is truly a big place. It is once you are locked out of your car that you realize this fact. Don't worry. Your friends at QuickPro Locksmith are always ready to get you back on the road. If you misplaced your key, forgot it in the ignition, or somehow broke it, then call QuickPro Locksmith for a quick car key replacement. We even offer key fob programming if you have a malfunctioning remote key. Call now to have a mobile locksmith dispatched to your location as soon as possible for a key replacement or key fob programming in Powder Springs
Moved into A New Home or Office?
If you have moved into a new home or office, then you have to consider the possibility of the previous resident having copies of the keys. The risks are serious. This is why we recommend that you look into rekeying your locks within the first week of moving in if you cannot do it beforehand. Rekeying is similar to changing the locks in that it requires a new key to unlock your doors, but it is more cost-effective. There is no need to buy new locks if your locks are in good condition. Call QuickPro Locksmith to quickly rekey those locks and have your peace of mind.
Key Fob Programming in Powder Springs, GA
Make Spare Keys!
Frantically searching around the house for your car keys or searching the web for "key replacement near me" can eat up your valuable time. Even calling QuickPro Locksmith for a key replacement in Powder Springs will take some time. If you have an urgent errand to run or meeting to catch, then there is no time to waste. Take control and be proactive. Call QuickPro Locksmith to make extra keys so that you can quickly grab a spare and search for your primary key when you have free time on your hands.
Protect Your Income
Your business is your bread and butter. Unfortunately, there are a lot of ill-intentioned people who are always looking for a weak link in your security system. In fact, up to 10 percent of small businesses experience some sort of break-in every year. Protect your income by investing in your security. Rekey often and have your system inspected annually. The professionals at QuickPro Locksmith are always ready to help. Call now to speak with a live representative and fortify your business.