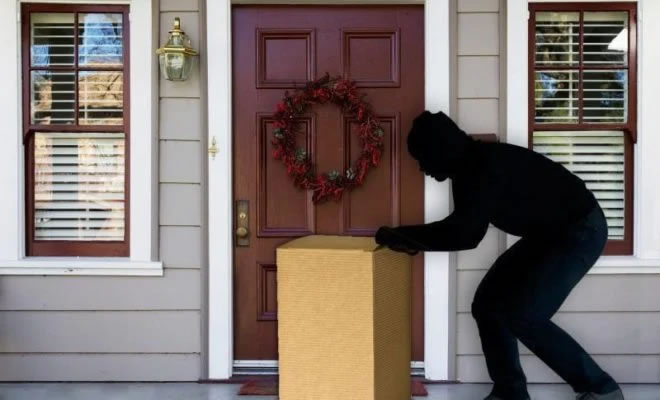 How to Prevent Package Theft
How to Prevent Package Theft
Online shopping is becoming more and more popular as companies like Amazon take out brick-and-mortar stores, but it is not all rainbows and butterflies. It is reported that nearly 100,000 packages are stolen or lost daily in New York City alone. We do not have the national statistics, but it is safe to say that "porch pirates" are a problem. At QuickPro Locksmith, we deal with all things security, so we decided to help our community prevent package theft. This article will go over some ways to prevent your deliveries from being snatched. If you have any questions or concerns, you are welcomed to call QuickPro Locksmith, your trusted local locksmith.
Add Delivery Instructions
In most cases, you can add delivery instructions before finalizing your online order. Find the "delivery instructions" options and ask your courier to leave items in a specific area that is out of plain sight. This will not guarantee security, but it will protect your items from tempted eyes.
Customize the Delivery Address
You do not have to have items delivered to your home address. If you expect to be out of town, you can enter a friend or family member's address instead. During peak season at work, you can enter your work address. You can also request to have your package held at your local post office for pickup, too. Some online companies like Amazon even have "Ship to Store" options that allow you to pick up your package from a secure location.
Invest in A Smart Padlock
Technology is developing at a rapid pace and locks are not left out. Companies such as BoxLock are designing systems perfect for online deliveries. BoxLock offers a range of smart padlocks that work with compatible boxes for delivery people to put packages in. The smart padlock has an accompanying mobile app that allows you to remotely lock and unlock the box. Its features allow you to track package deliveries from UPS, FedEx, USPS, and Amazon Prime. Delivery people can even scan a package using the lock's built-in scanner to unlock the box (provided it is an expected delivery).
Install A CCTV System
This will not necessarily prevent thieves from taking your package, but they can help you seek justice. A CCTV system will run around the clock and keep an "eye" on your front porch. Some systems have features that send you a notification when motion is sensed. Versions that allow two-way audio can help you fight off porch pirates with a stern audio warning. Be sure to research your security camera's storage capacity. That way you can review footage if you happen to miss a live notification.
Improve Your Security
Keep unwanted guests out of your property by investing in reliable security. The professionals at QuickPro Locksmith know a thing or two about security and we are always happy to help. Call QuickPro Locksmith to consult with a friendly professional and find out how we can make your property more secure and safe. We are ready to take your call.