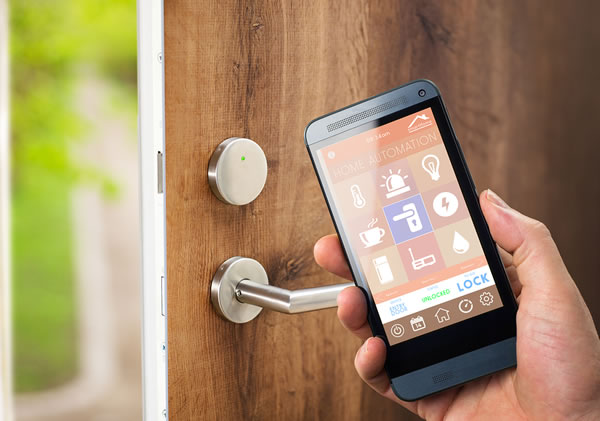 Insurance and Home Lock Quality - What You Need to Know
Locksmith 30341
Insurance and Home Lock Quality - What You Need to Know
Many homeowners across the country invest thousands of dollars a year on high tech security systems and expensive insurance policies. It makes sense to prepare for the possibility of a break in, and to take steps to ensure that you aren't left financially devastated after a loss of valuables or personal injury. Unfortunately, a lot of people are unaware of how the quality of their locks may affect them after a crime takes place. In many cases, homeowners have been denied claims, and left confused and angry that the protections they paid for did little to ease the aftermath of a home invasion. At QuickPro Locksmith, we have helped countless Atlanta area residents, drivers and business owners keep their property safe with high security lock upgrades. It's vital that people are made aware of their lock's important role in not only keeping out the bad guys, but how to get reimbursed for damages after the fact.
Minimum Standard Locks are Easily Picked by Savvy Criminals
Many home owners don't realize just how easy it is to pick the lock of a standard pin and tumbler. The cheap knobs and deadbolts that come installed in homes may be cost effective for the home builder, but not for the family who moves into it. Still, the thought of changing out the locks often never arrives, particularly for those who buy newly constructed homes. Lock picking may have once been a rare skill, but thanks to the world of social media and internet tutorials, all it takes is a single afternoon for today's criminals to learn the tricks of the trade. What's worse is that the tools required for successfully breaking into a home undetected are now very cheap to purchase. This combination has made home burglary a simple way to make a quick buck.
Claim Denial Due to Owner Negligence
Lock picking can be done without the appearance of forced entry, and many insurance companies take advantage of this by refusing to pay a claim. They cite a variety of reasons, most often stating that the break in was due to owner negligence and could have been avoided. Insurance companies may say that a key was used, or even accuse the homeowner of fraud. When you use high security locks, many burglars will go elsewhere simply because they know how frequent easy targets are. They aren't going to risk being caught, and would rather try a different home down the street. However, for those that do go the extra mile and attempt to break down the door or drill the lock, there will be significant damage if they are successful. This means that there will be no chance that the insurance company can deny that there was forced entry.
Locksmith in Chamblee
Can Better Locks Lower Your Premium Costs?
Not only can installing premium locks in your home stop criminals and increase your chances of a successful insurance claim, it may also save you cash on the cost of your policy. Speak with a representative from your insurance company and ask if they give discounts for installing new locks. Some companies may require a very specific variety of lock. Knowing what kind of lock is suggested will not only reduce your premium but will make it even more plausible that they will pay your claim in full if a burglary ever takes place.
Ready to Invest in High Security Locks for Your Atlanta Area Home? Call QuickPro Locksmith Today
If you're interested in upgraded your home's locks, call the experts at QuickPro Locksmith. We work with drivers, homeowners and businesses in Atlanta, Georgia and surrounding communities and can do the same for you. Contact our office today to find out more information or to schedule an appointment with an experienced local locksmith.