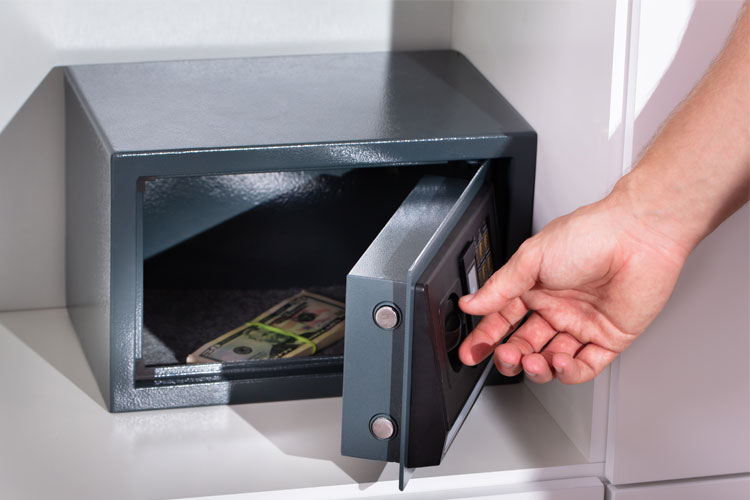 New vs. Second Hand Safes
New vs. Second Hand Safes
Most homeowners always wonder if it's necessary to own a safe. Everyone is different and some people may prefer a different source of protection than buying a safe. You have so many different valuable and special items in your home that you want to keep safe – jewelry, money, documents, and so much more. Not only do you want to keep them safe if someone breaks into your home, but you also want to keep these items safe in case of fire. Here at QuickPro Locksmith, we always recommend investing in a safe. Whether you live in an apartment, condo, or a home, it is always a good idea to have a durable and fire-proof safe.
Now, when it comes to the discussion of the actual investment needed to purchase the safe, they can be a little pricey. Now comes the question of "do I need to buy a brand new safe or can I buy one second hand?"
Depending on your situation, the answer to this question is different. We asked the team at QuickPro Locksmith what their thoughts were, and here's what they said…
Which should you buy?
If you're looking to purchase your very first safe, or your 5th safe, by purchasing a brand new, never used before safe, you can feel safe knowing that there are no issues with it and someone didn't sell it to you because it was malfunctioning for them. If you want to ensure the utmost protection and security of your most valuable items, we always recommend buying a brand new safe. There is a wide variety of safes such as fireproof, and you can choose exactly what you want when you buy it brand new. When you buy brand new, you can also choose which kind of locking system your safe has, such as a key or coded safe. If you want to pick and choose the exact safe you want to fit your specific needs, buying brand new is always the way to go.
On the other hand, buying a second-hand safe is a great option for those who are budget conscious. If you are in the market for a safe but don't want anything too crazy, shopping second-hand isn't a bad option. Buying a second-hand safe is going to be a lot more budget-friendly than buy brand new, so if you are just looking for any safe, with no specific needs in mind, this is the option for you!
If you ever have any problems with your safe, brand new or second-hand, QuickPro Locksmith is always here to help! Whether you need help choosing the right safe, or you got locked out of your safe and need help getting in, we can help you. We offer a wide variety of locksmith services, including safes. Here at QuickPro Locksmith, we want to make sure your valuable items are safe, secure, and properly protected.
To schedule an appointment with one of our locksmiths, give us a call today!