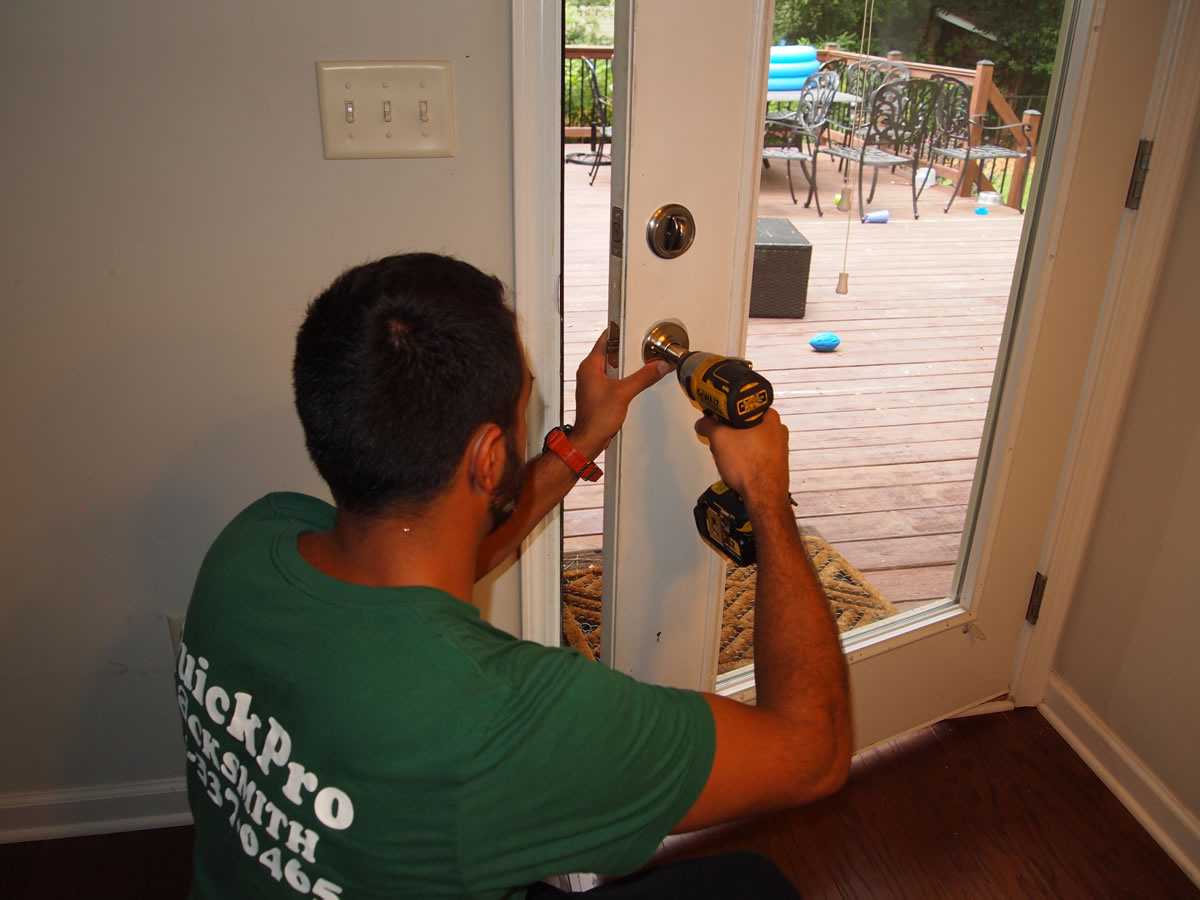 Should You Switch Out the Locks on Your Rental Home Between Residents?
Should You Switch Out the Locks on Your Rental Home Between Residents?
Landlords have a lot of responsibilities when tenants move out. Amongst the long task list of cleaning, renovating and marketing, it isn't always easy to remember your security needs. However, changing the locks between tenants is a good habit for real estate investors to adopt. Want to find out the best ways of changing residential locks? At QuickPro Locksmith, we help home and business owners find ways to secure and protect their properties. We want you to have the same high level of safety and satisfaction. Here are some tips for protecting your rental property after someone moves out.
Benefits of Changing Locks
Some tenants leave under shaky circumstances. They may have been evicted, or left without a trace before they're lease agreement was over. In these cases, it's vital to get a lock change, because the stakes of theft and vandalism are much higher than normal. However, even if you had a great relationship with your previous tenants, there's no way of knowing whether a spare key may have landed in the lap of an untrustworthy individual. A set of keys could have been lent to a friend of their teenage son, to a family member or to a maid, babysitter, plumber or other service provider. It's always a good idea to ensure that those keys no longer provide access to your property, not only for the protection of your rental unit, but for the safety of the next family that moves in.
Lock Changes vs. Rekey Services
There are generally two options for those who want to switch out locks, rekey services and lock replacements. If you are still using minimum standard pin and tumbler locks in the front and back entry doors, then you're leaving your property vulnerable to lock picking criminals. You may want to consider using this opportunity to upgrade to high security locks. However, if you're happy with your current locks, then a rekey service may be a better solution. Rekeying is a faster and more affordable method of switching out locks, and can be beneficial for those who own multiple rental properties.
Consider Installing High Security Keyless Entry Locks
Another option is to install high security keyless entry locks. While their initial cost may be more, over time they will save you money because there's no need to change keys. Rather, when a tenant moves out, all you need to do is change the passcode. There are many varieties of residential keyless entry lock systems available. The most familiar keyless lock type are manual or electric keypads. Smart locks are also becoming a popular choice, as they can be easily controlled via smart phone, and monitored remotely. If you own a commercial property or large luxury residential rental home, then you might even consider locks that grant access via biometric identification using fingerprints or facial recognition software. Today's advanced technologies and affordable manufacturing techniques provide the perfect environment for modern landlords to choose from a wide range of locks to suit their needs and budget.
Searching for a Mobile Locksmith in Atlanta, GA? Call QuickPro Locksmith Today
Are you ready for your next rekey service, high security lock upgrade or keyless entry lock system installation? Then call QuickPro Locksmith. Our experienced team of mobile technicians are excited to offer their commercial, residential and automotive services in Atlanta, Smyrna, Dunwoody, Brookhaven, Chamblee, Stone Mountain, Tucker, Decatur, Georgia and other nearby communities. Call today to schedule a convenient appointment.