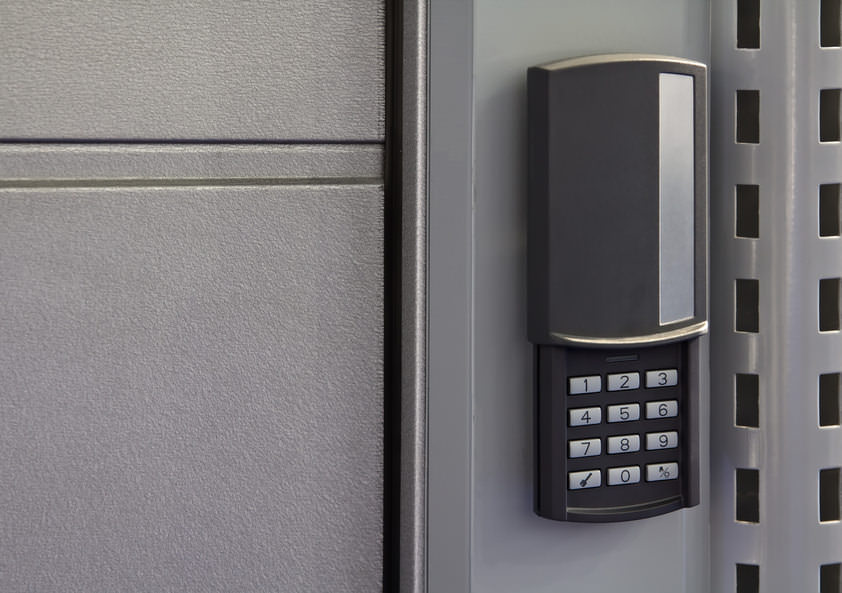 Things To Know Before You Install A Keypad Door Lock
Things To Know Before You Install A Keypad Door Lock
Keypad locks have become quite popular in the last couple of years. They are even more secure than a regular lock and key and they don't require you to remember to grab your house key before you leave for the day. You simply just need to type in your code! Installing a keypad lock may look and sound easy, but it's important to take a second and see what you are getting from it and what you are giving up. Here at QuickPro Locksmith, we can help you with any of your locksmith needs! Whether you need us to install a new keypad lock, or you want advice about whether you should make the switch or not, we are here to help!
Like most things in the world, there are pros and cons to upgrading to a keypad lock. This type of lock isn't for everybody, and the team at QuickPro Locksmith will let you know if they think it's a good fit for you or not.
Are you interested in upgrading to a keypad lock? Let's talk about something things you need to know and things you should consider before making the change.
5 Things to Consider Before Installing a Keypad Lock
1. What is the cost?
When making any kind of upgrade to your home, you should always consider the cost of what that upgrade comes along with. Most residential keypad lock prices start at $35 if the lock is being changed, and around $65 if you have a brand new door that needs cutting and prep work. There are different variations and techniques used when it comes to installing a keypad lock, so prices will always vary.
2. Can I install it myself?
Most keypad locks have straightforward directions for you to follow to install them yourself. There are several different varieties of locks you can get, so make sure you take you're your time picking out your lock and making sure it is easy to install. Depending on how your keypad lock works (batteries or hardwire) you may need assistance from our licensed locksmith to make sure it is installed properly.
3. How do I change the code?
The process of changing the code on your keypad lock is different for every kind of keypad lock, but it is relatively easy to do. Your regular lock needs to be taken apart to change the key, but with keypad locks, you simply need to change the code you type in – no disassembling here!
4. Is it more secure?
While they do provide more security than regular locks, they aren't unbeatable. Your code can be discovered without you knowing, and any stranger can watch you and decode your lock. There are some people who live for this kind of stuff, so we don't want to say it is 100% more secure.
5. Does it use batteries?
The best thing about keypad locks is that they don't use electricity. Most keypad locks take batteries which makes them much more convenient and much easier to install.
If you ever have any questions about keypad locks, give the team at QuickPro Locksmith a call!