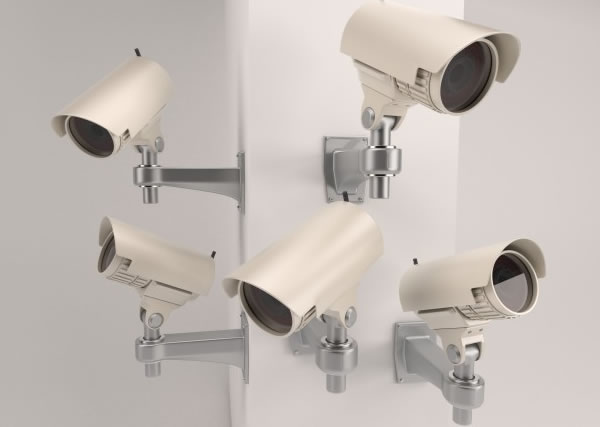 Best Places to Install Home Security Cameras
Best Places to Install Home Security Cameras
Home security cameras are one of the effective ways to protect your home from intruders and burglars. However, they could be ineffective if it is installed in the wrong spots. To get the best out of your new or existing home security cameras, they must be installed at strategic places on your property.
Although there's no one size fits all approach to security cameras installation, there are vulnerable places that are common to every home where your security cameras can be placed.
Front Door
Over 34% of resident burglary happens through the front door according to the International Association of Certified Home Inspectors. Any burglar can confidently approach the front door without raising suspicion from neighbors. Install your security camera at the front door areas to keep track of everyone accessing your home. It is advised to mount your camera on the second level of your home but if your home is one level, you can protect the camera from damage using mesh wire or a small cage.
Back and Side Doors
The back and side doors are the second most used doors for burglary. They constitute 22% of all resident burglaries. So, it is necessary to mount security cameras at the back door of your home. And also side doors that are usually out of sight. French doors and glass doors are vulnerable to forcible entry, therefore make sure you reinforce your door alongside the security cameras.
Off-Street Windows
Another target for burglars is your windows, especially off-street windows that are not visible. From security data and research, about 23% of burglars break into houses using the rear windows. So make sure that you have security cameras showing the activities happening around your windows. As stated earlier, also ensure that your windows have proper locks, and are reinforced to prevent forcible entry. You can call a competent locksmith to check out your window locks.
Garage and Driveway
Most garages contain valuables such as cars, tools, bikes, and so on. But, whether you have valuable things in your garage or not, make sure you install security cameras pointing to your garage door.
Garage doors are one of the weakest points that burglars take advantage of and won't hesitate to use if it isn't guarded. Whether your garage is attached or detached from the home, installing a security camera is necessary. If possible, you can also install a security camera in the garage as well. For homes that have a large driveway or a driveway gate, make sure to install a security camera that points to the driveway or above the driveway gate.
Hallway and Common Areas
Installing security cameras in common areas like the kitchen or living room will help you keep an eye on what the children and pets are up to. Cameras can also help you spot dangerous tools that should be taken care of. Additionally, you have to mount security cameras on the hallway or stairways that lead to most of the house. This will help spot thieves or burglars that break in from the bedroom or windows. When installing the cameras, give rooms with large windows priority.
To learn more about security cameras and ways to make your home more secure, contact us at QuickPro Locksmith. We go to great lengths to ensure you get top-quality locksmith services.