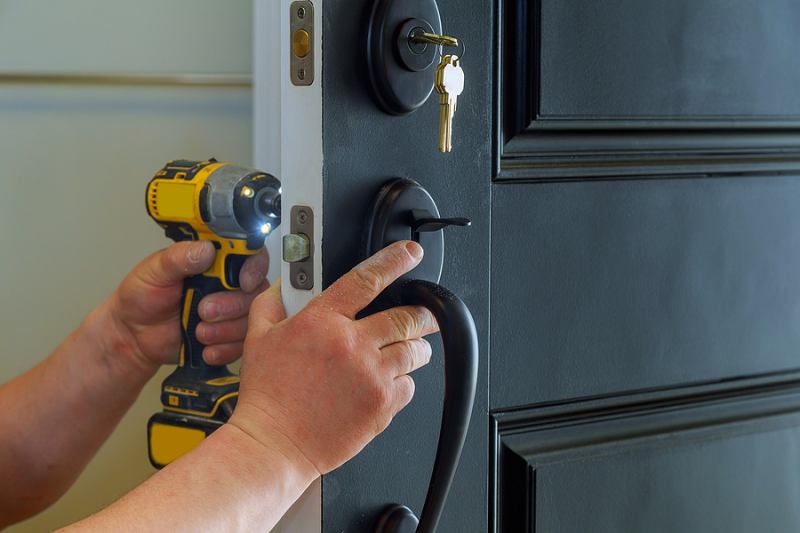 Do I Need Door Replacement or Door Repair?
Do I Need Door Replacement or Door Repair?
As the primary entryway to residential and commercial properties, doors play critical roles in ensuring our safety and security. The door grants access to homeowners and residents of a building by opening and closing. It protects our belongings, gives us privacy as well as adds to the aesthetic features of the building.
However, doors could develop issues because of long-term usage and wear and tear. When the door start acting up, most homeowners get confused about whether to replace or change the door entirely.
So, we have put together this article, defining in clear terms when you have to repair your door or consider a replacement.
The Need for Door Repair
Rusty or Broken Hinges
Just as other components are exposed to the environment, the door hardware can be affected by corrosion and rust. This is always the case for external doors exposed to sunlight, snow, and humidity. Even the hardware of internal doors begins to rust after a certain time. When you notice rusty or broken hinges, call an expert to make the necessary changes. The person should also check for dirt accumulation at the corners of the door.
Disturbing Noise from the Door
Sometimes, your door begins to make excessive noise while opening or closing. It could even be a source of worry when taking your rest after a hectic day at the office. No need to call for replacement. Most times, the problem could be a lack of lubrication on the hinges. The door could also sag because of weak hinges and screws. A simple repair by an expert will resolve the problem.
Difficulty Closing or Opening the Door
Your door could swell, stuck, or shift from alignment making it stick in the door frame. It will then be difficult to open or close the door. Minor temperature differences are the cause of such problems. The door could swell due to moisture or high humidity and the hinges do the same thing. The solution is to sand down the door or try to realign it.
The Right Time for Door Replacement
Structural Damage
Forceful opening or burglary incidents can permanently damage your door. Trying to repair it will negatively affect your security and the door might not be appealing to the eye. Also, external doors exposed to severe weather conditions could become weak or damaged with time. The door and frame will not be as sturdy as they once were. So the best way to protecting your home when the door is damaged is to change it.
The Door is Letting in Drafts
The draft is an enemy to our energy-saving endeavors. It is a red sign of the weakness of your door. You have to change the door when you notice drafts coming through it. Not only will it drag on your energy efficiency, but it also showcases the loophole in your security system.
Other issues to consider before replacing doors:
The Level of Damage
As we stated earlier, if your home has been burglarized, damaged or the doors have become weak due to severe weather conditions, you have to consider replacement altogether. Additionally, if the hinges are rusty and making excessive sounds, a repair will be an affordable solution.
Available Funds
It is a fact that door replacement is more expensive than repairs. If you are working on a budget, then change doors when they have been damaged beyond repairs. At QuickPro Locksmith, we can offer you door repair and replacement at affordable prices. For all your door lock repair needs, rely on us to take care of them.