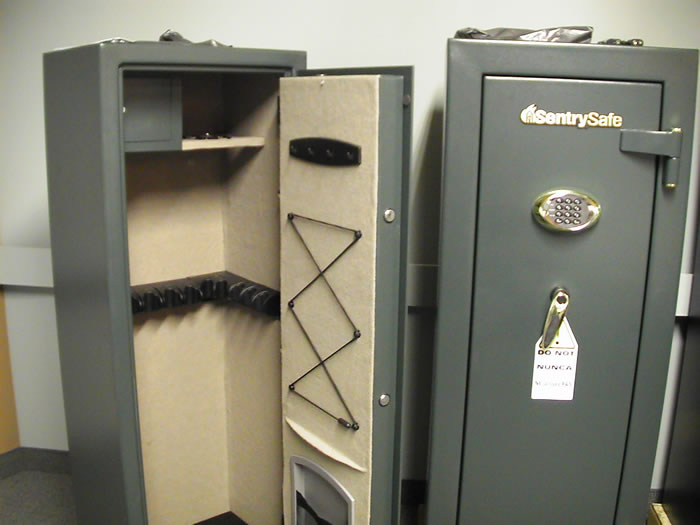 Gun Safes vs. Regular Safes
Gun Safes vs. Regular Safes
The security and safety of your valuable items should be of utmost concern. Whether at home or the office, there are several ways you can enhance the security of your belongings. One of the ways you can do this is by investing in a safe.
You can choose from a variety of safes. However, narrowing down the options to find the most effective one that meets your needs may be overwhelming. QuickPro Locksmith is here to help you out.
In this post, we will take a quick look at the two most common types of safes: gun safes and regular safes. We will compare common features such as the level of protection, storage space, and affordability.
Level of Protection
Although owners hire a dependable locksmith to help enhance the security of their safes, you still want one that offers a great level of protection for your belongings. Both regular safes and gun safes are manufactured to secure your valuable items. However, both safes offer different levels of protection, and learning about this could significantly impact your decision.
The design of gun safes is to provide more level of protection than regular safes. Since gun safes are manufactured to store and protect guns, the additional level of security they provide is much needed. Gun safes are designed to protect your weapon from getting into the wrong hands- this includes, kids and burglars. Hence, these kinds of safes are often manufactured with more durable materials than regular safes.
Gun safes are also designed to withstand elements such as natural disasters, house fires, etc. So, if security is of utmost importance to you, gun safes would be a better choice.
Storage Space
There is a stark difference between the storage space of a gun safe and that of a regular safe. Gun safes don't have as many storage spaces as regular safes. Although gun safes comprise several storage racks designed to store guns, you can also store your belonging in them. However, you will not get the luxury of space to store as much as you would like in a gun safe.
Regular safes, on the other hand, are designed to store a variety of items, hence, the reason they have more storage spaces. If storage space is a big deal to you, regular safes would be a preferable option.
Affordability
One of the most notable differences between both safes is their price tag. The durability and extra level of protection that gun safes offer make them more expensive than regular safes. Hence, regular safes are more affordable and provide lesser protection than gun safes. If you are on a tight budget, regular safes will be a better option.
Final Thoughts
Losing your safe keys can be frustrating, especially if you need to retrieve a valuable item from it. If you find yourself in this situation, contact QuickPro Locksmith for a quick response safe unlocking service. We offer different kinds of service to our customers. You can take advantage of our round-the-clock services that allow customers to contact us during emergencies.