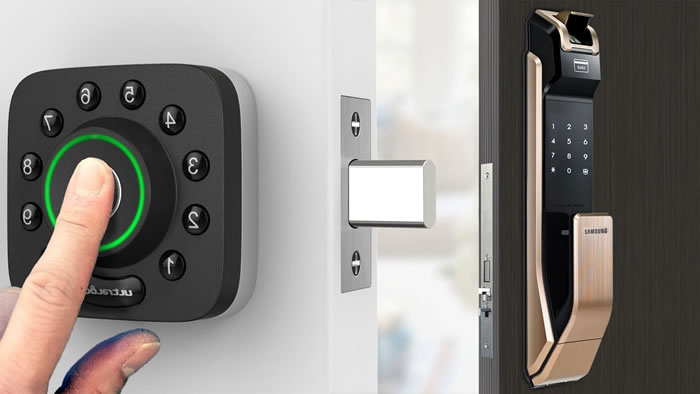 Smart Locks – What Is It and Why You Need It
Smart Locks – What Is It and Why You Need It
Almost every aspect of our everyday lives has been affected by technological advancement. Smartphones have simplified communication while smart TV brings the whole world to our living rooms. Safety and security are not left out in the infiltration of smart technology.
Smart locks are no longer a purview of the wealthy as there are affordable options that any homeowner can install. With smart locks, you can enjoy customized features that go beyond the capabilities of ordinary locks.
So what are smart locks and how can they be beneficial in enhancing our security and safety.
A smart lock is an advanced security device that enables using Wi-Fi or Bluetooth to lock or unlock the door. Smart locks are designed to combine wireless technology and traditional lock mechanism in operations. They come with amazing and diverse functions which give you control over your home or office security.
Here are some of the benefits of installing smart locks on your property.
Higher Sense of Security
Without compromising on design, smart locks provide the highest level of security and privacy for both residential and commercial facilities. The risk of having your keys duplicated by an intruder ceases to exist and you will not be working about with a bunch of keys. It is almost impossible for your access code to be spied upon or stolen.
You can stop worrying about having a spare key as most smart locks do not use hardware keys. Any good thing is that burglars will not think of picking or bumping your locks. The entire security of your home or business will be fortified against thieves that go about picking cylinder locks. Installing smart licks in your home is a way of having peace of mind about your security.
Enjoy Extra Convenience
Convenience is another great advantage of having smart locks apart from increased security. They are designed to make it easier for users to access their homes. Unlike the traditional locks that require physical keys, smart locks give you different options like encrypted text messages, voice commands, passcodes, proximity, and more.
While in a hurry for an appointment, we usually forget to lock the door. With smart locks, you will get a notification that their doors are open.
Real-Time Monitoring
An important feature of smart locks is viewing entry and exit logs in real-time. You always know the activities going on in your home or office while you are away. It is good for warehouse, production, or industrial managers who want to monitor their workers. For parents on vacation, they can monitor or control their home via virtual assistants such as Amazon Alexa or Google Assistant.
Grant Temporary Access to Your Home
You no longer have to stay at home waiting for the arrival of the gardener, cleaner, or dog walker. You can conveniently give them temporary access to your home if you have smart locks. You can also provide access to friends and family members coming for a visit when you are not at home.
If you need an experienced locksmith for smart lock installation or other needs, call the expert locksmiths at QuickPro Locksmith. We will be there to offer the service at an affordable rate.